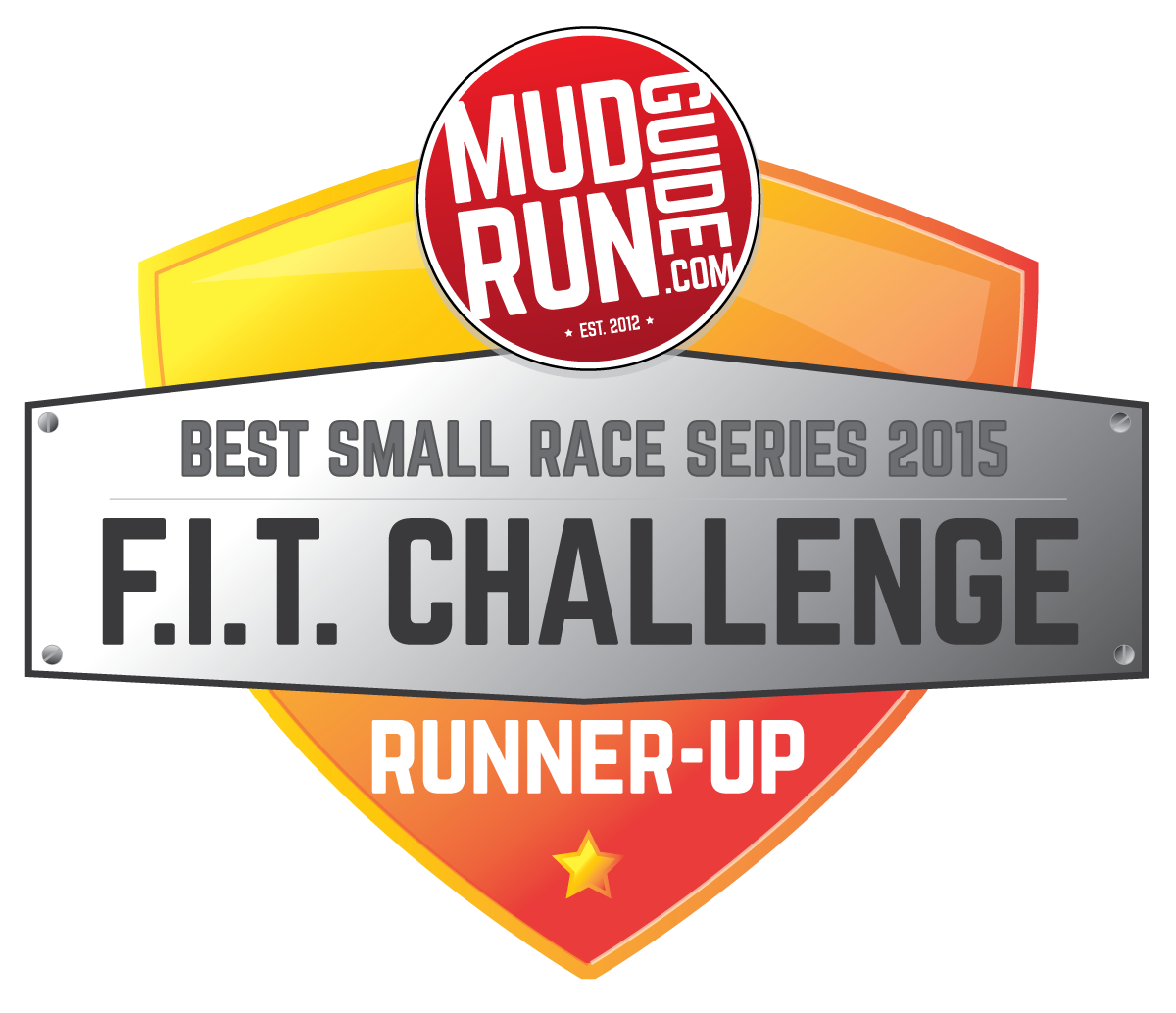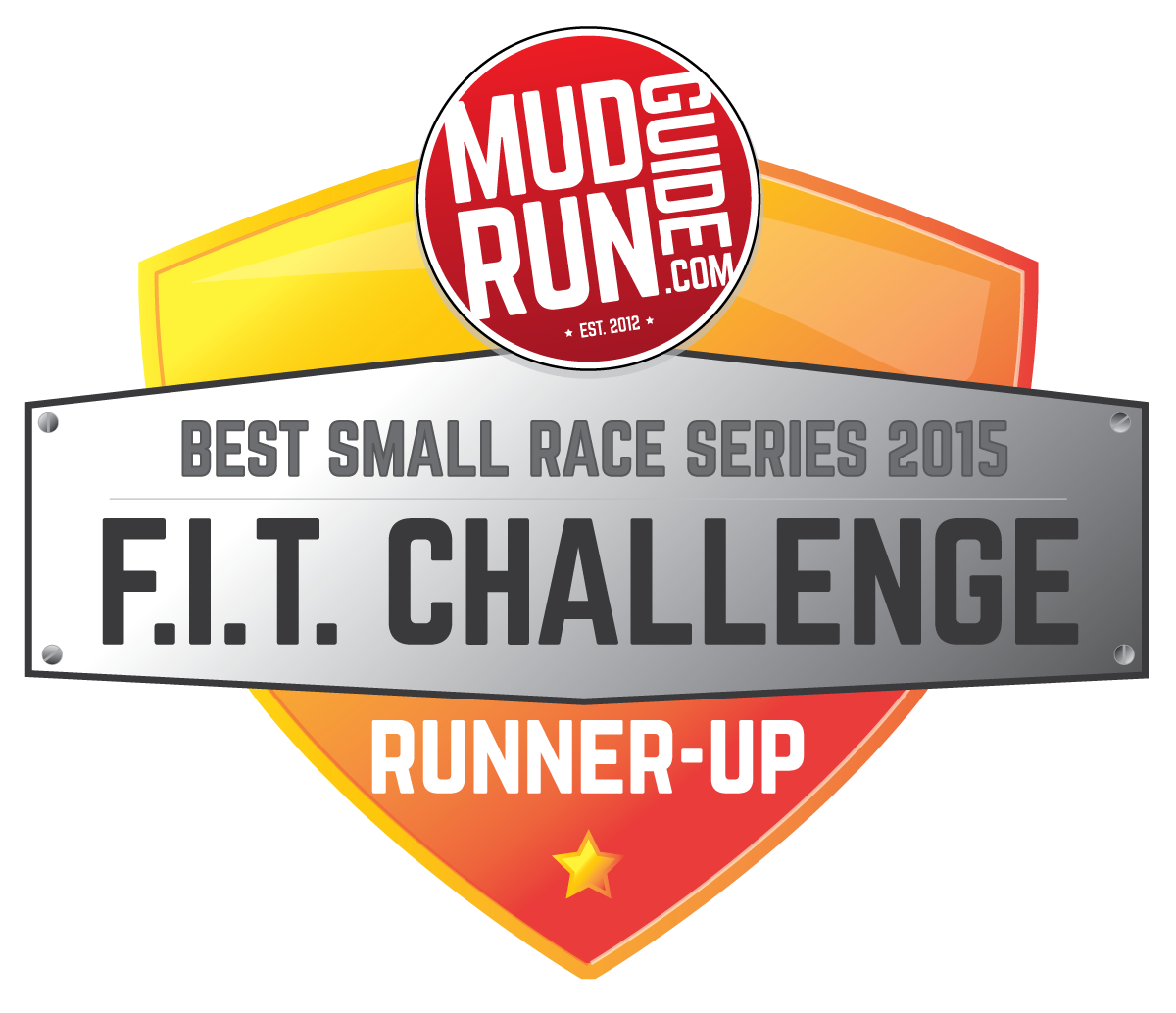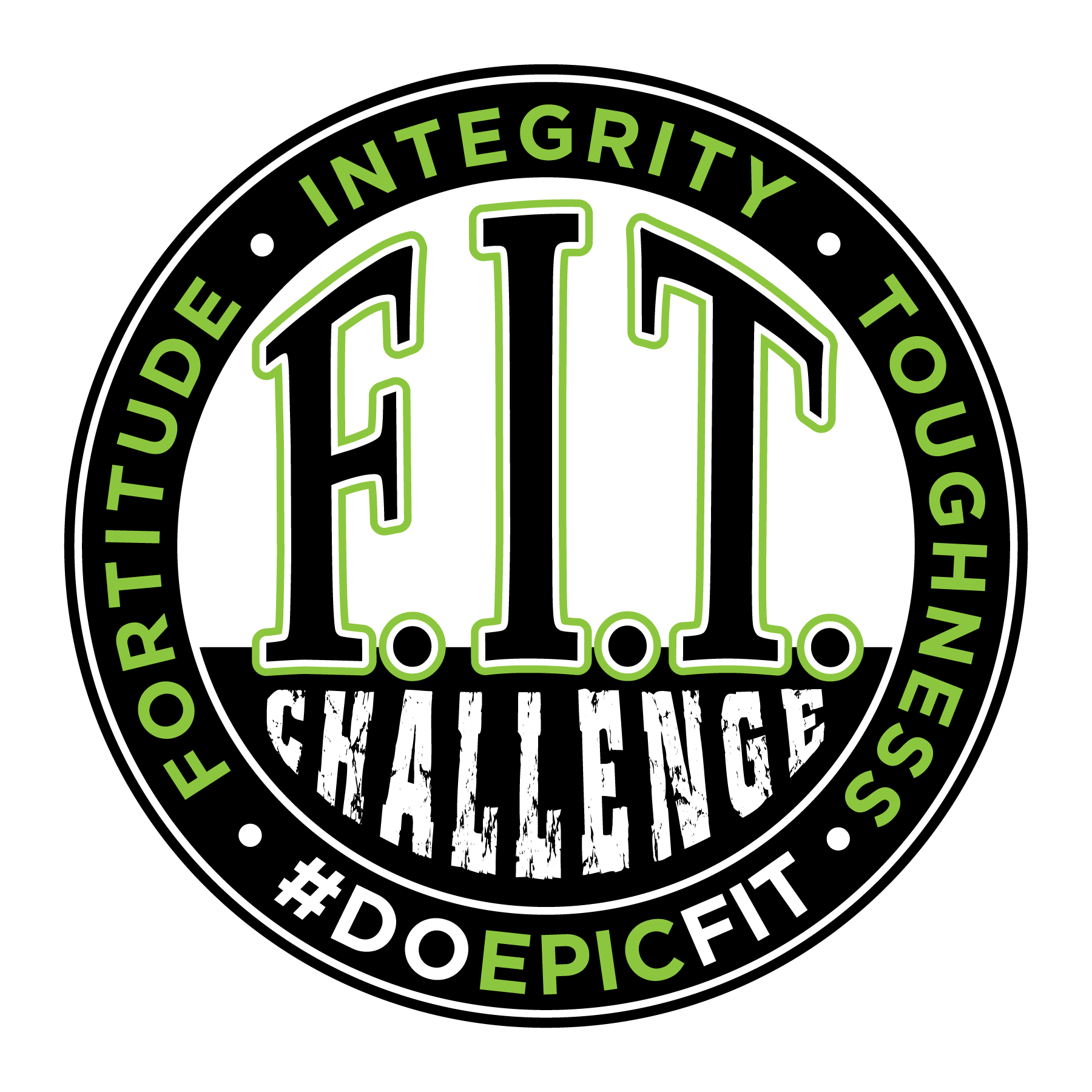 Copyright 2017 © F.I.T. CHALLENGE
.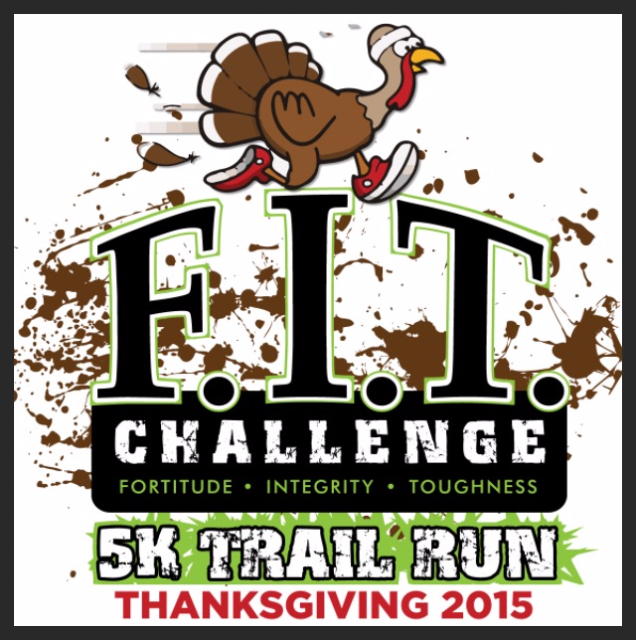 First Annual 5K Turkey Trot Race!

November 24th, 2015
Our first ever trail race was a hit! 187 runners took part in our inaugural 5K Turkey Trot Challenge. Although NO ONE believed us, this was just a 5K trail run, no obstacles, crazy elevation or funny business on the beautiful Cumberland Monsatery trails! Local hero William Ferullo established our course record in taking home the win in 19:35 and ALL finishers loved their medals and especially loved the donuts at the finish line!!! We also collected and donated over 40 baskets of food for the Rhode Island Community Food Bank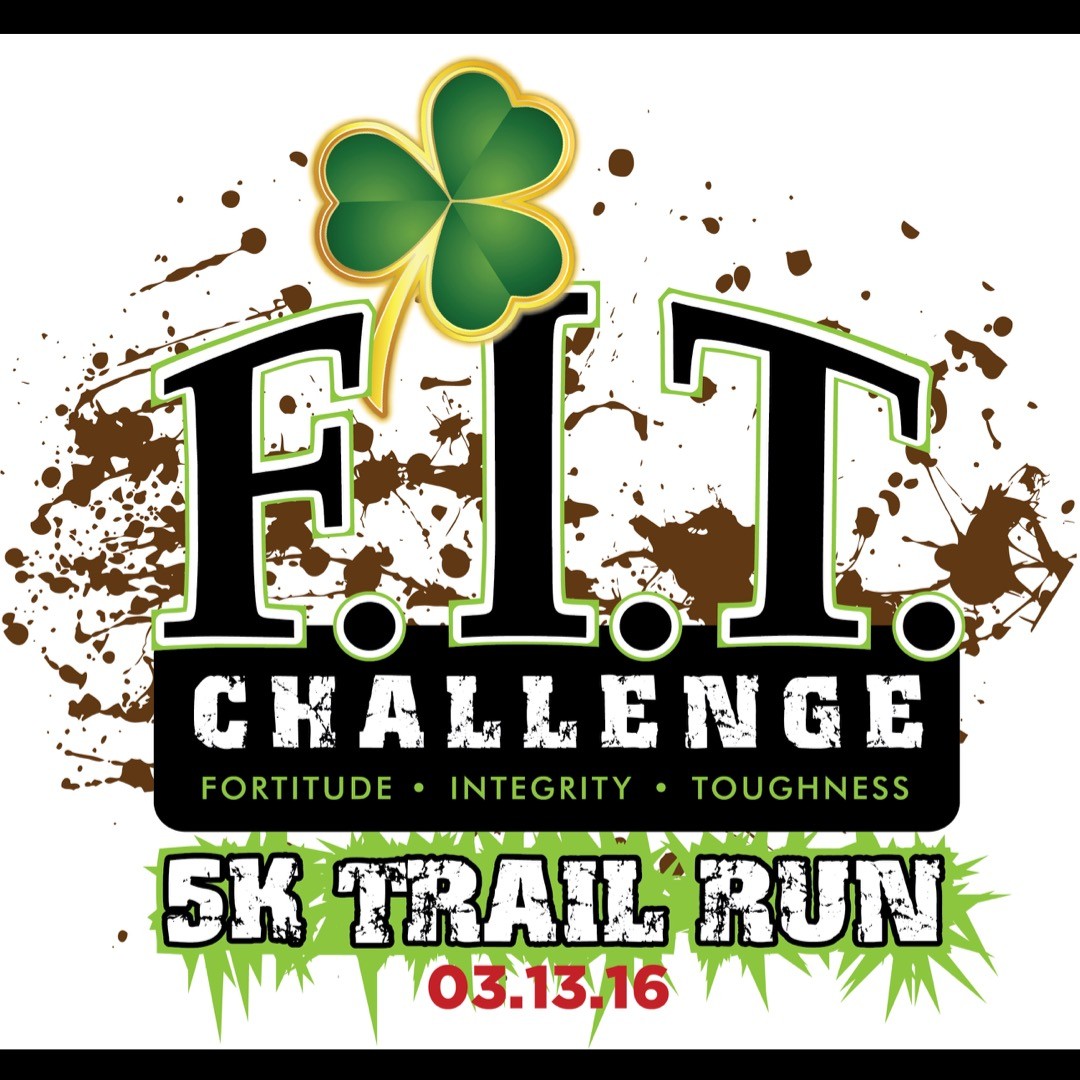 F.I.T. Rock 5K Trail Run

March 13th, 2016
The F.I.T. 'Rock 5K Trail Run was the 2nd installment in our trail running endeavors and 283 people showed up in festive green attire and took on our awesome 5K trail course! Waiting for finishers was a medal with a custom Shamrock flexing ribbon and a custom event pin...and...a cupcake!!! Young gun Austin Thiele tied the course record time of 19:35! The beautiful spring like weather matched the atmosphere present this Sunday as an awesome time was had by all!
F.I.T. 5K Trail Race Information
Our 5K Trail Races are held in Cumberland, Rhode Island at the beautiful Cumberland Monastery grounds on the same property as the Cumberland Public Library. Our course winds through the established trails on this property. The course is 3.11 miles and has a net elevation loss of -13 feet with 177 total feet of gain and 190 total feet of loss. There are two "climbs" on the course. One comes at mile 1.15 and covers .35 miles with 97 feet of gain. The second comes at mile 1.66 and covers .33 miles with 68 feet of gain. There is one water stop that is accessible twice on the course at mile .82 and again at the 2.88 mile mark. There is only 1/10 of a mile in overlap and this occurs just before you turn to finish! If you like true trail running, with some hills, THIS is the event for you!!! Please see our course map below!!!
Course Record : Will Ferullo 2015
Time : 19:35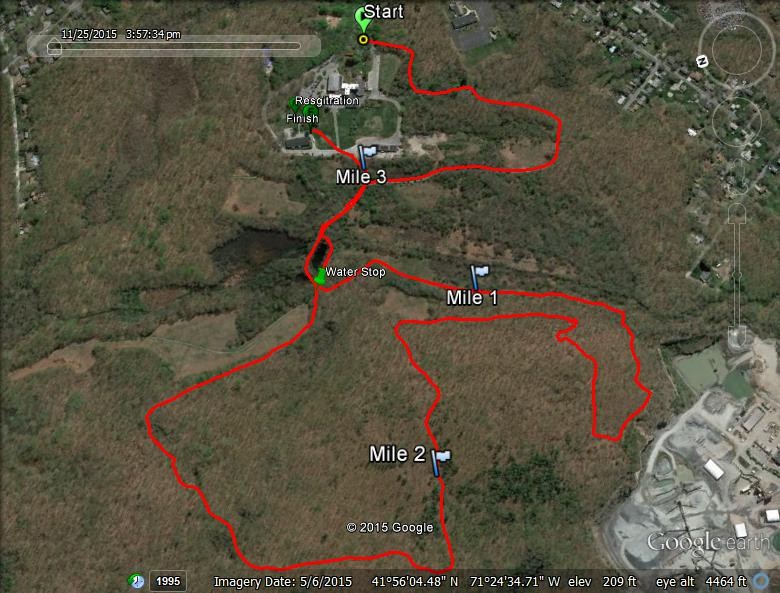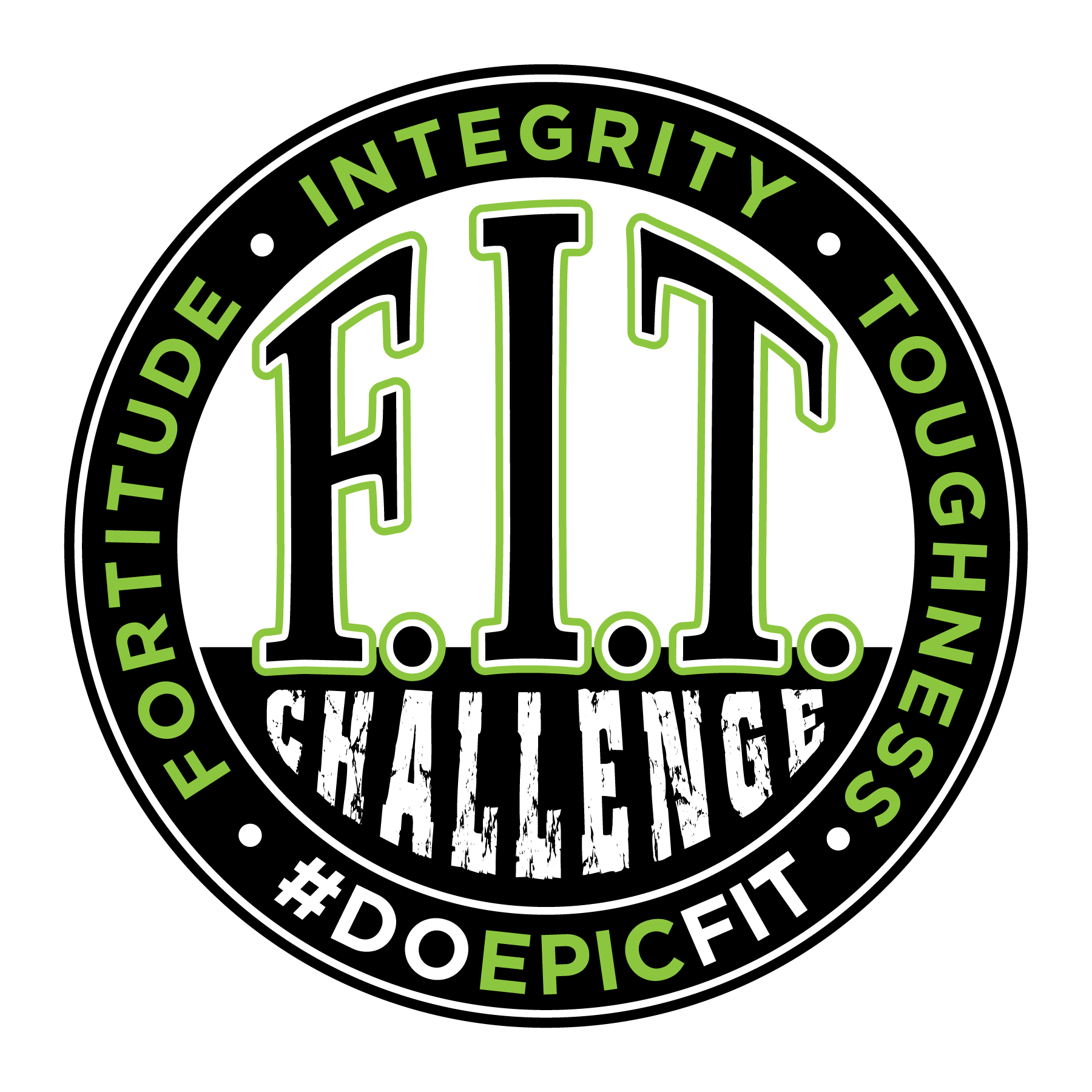 2016 TrailFecta Information

We will be holding three 5K Trail Runs in the fall/winter of 2016!
October 23rd - F.I.T. 'Frills 5K...

COMPLETED

!

November 24th - Turkey Trot Trail Race...

COMPLETED

!

December 11th - F.I.T. 'Mas 5K...

COMPLETED

!

Each of these races will be held at the Cumberland Monastery Trails in Cumberland, RI! The 5K course will be the same for each race! Each race will be $30 to register and you will receive a finisher medal with a custom neck ribbon for EACH event OR you can register for all 3 events the cost is $70 AND, in addition to the individual event finisher medal, you will receive a TrailFecta pie piece at each event! These medals are magnetized and once you have all of them, they will complete an amazing TrailFecta finisher masterpiece!

Once you register for the TrailFecta (all 3 races $70) you are guaranteed to receive your medals! IF you cannot make one of the events (we realize Thanksgiving is tough) you may do your own virtual run and you can either pick up you pie piece at the F.I.T. 'Mas 5K in December OR we are happy to mail it to you!

We do NOT want ANYONE to miss out on this AMAZING bling just because they can't make a race!
We will also offer a purely virtual option for our far away friends so they can enjoy this amazing bling as well!