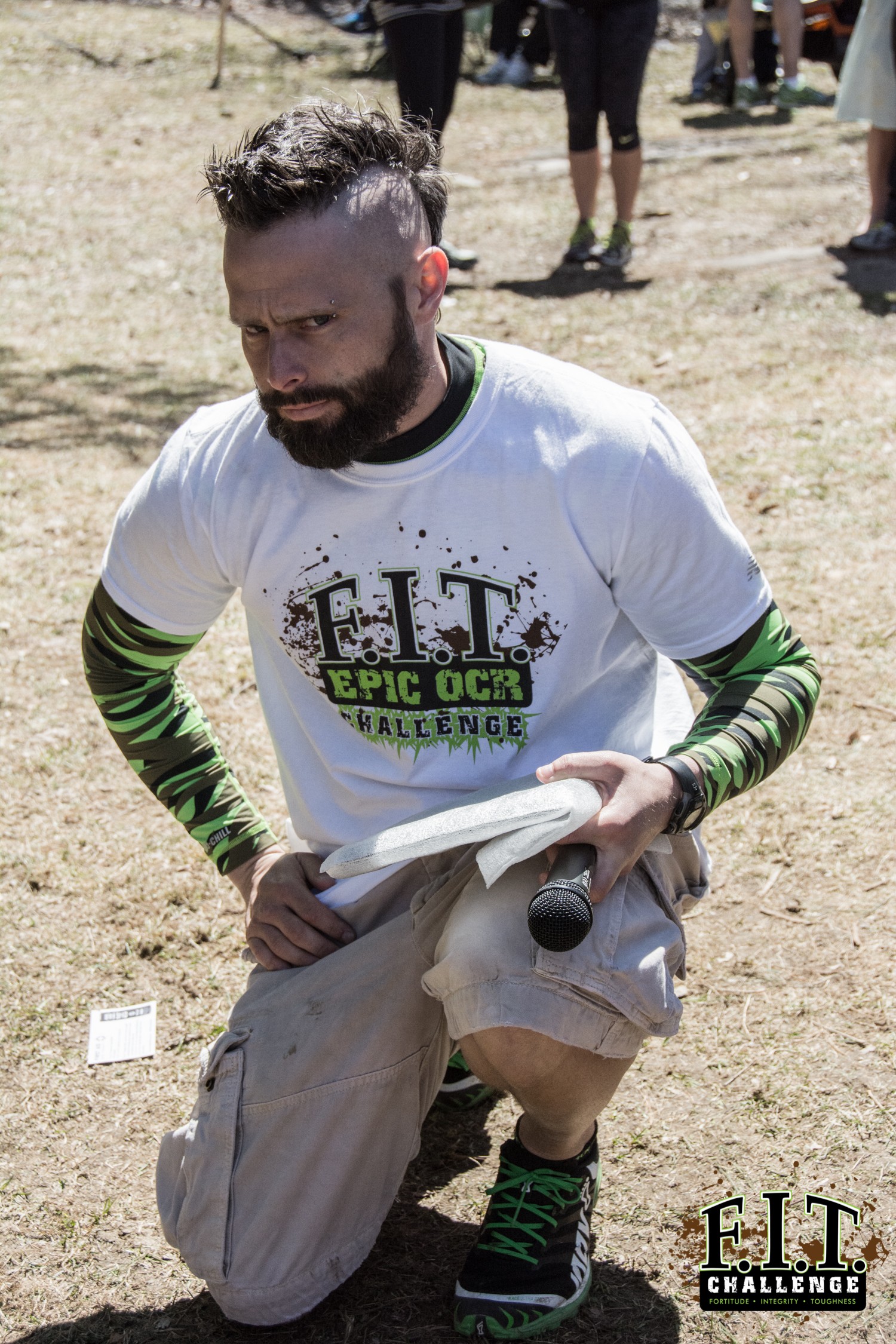 Where we began...
I was driving home from the Blizzard Blast in late January 2013 and just decided it was time to do my own OCR. My first OCR was the Warrior Dash in June 2012 and the only reason I did it was because a personal training client of mine talked me into it. I absolutely LOVED it and was hooked immediately! I ran a few more races that year, Ruckus, Rugged Maniac, the dreaded Rebel Race and the Spartan at Fenway and knew 2013 was going to be a big year of OCR for me and that I was officially hooked!!! Then that January day it all changed when I decided it was time to put on my own race.
With help from MANY different people especially my right hand man, Anthony Vizakis, the F.I.T. Challenge name was established with the idea that Fortitude, Integrity and Toughness can be challenged in many different ways and we can have various events to do so.
​​All told, since our inaugural event in August of 2013 we have held 4 events with a total of 4,505 Challengers participating resulting in over $20,000 in total donations to various, extremely worthy organizations! THIS absolutely is the true success of F.I.T. Challenge and we are honored to support so many worthy causes.
​​The amazing organizations we have donated to include the following:
​
The Pediatric Cancer Foundation
Joslins Diabetes Center
The American Heart Association (Hoops for Heart)​
North Attleboro Park and Recreation Department
Cumberland Senior Center
Baskets For Buddies
The Family Reach Foundation
The National Suicide Prevention Lifeline​​​​​​​
In November of 2014 we were presented the 2014 Global Achievement Award​ by Joslins Diabetes Center as a Community Events Champion! This was truly an honor and we are extremely humbled by this award which can be seen below!​
​​​​​​​​​​​
One of my hopes is to be able to work collaboratively with other local OCR companies and event companies to help grow and spread the sport of OCR and most importantly our local events. So if you are a local OCR email me and let's talk!!! Also, I have been approached by various people about helping them coordinate an event. I'd absolutely LOVE to help, so if you have an idea or want to talk, email me! I'd love to do the F.I.T. Push-up Challenge or F.I.T. Burpee Challenge, or anything that Challenges people and raises money for a worthy cause!!!
Thank you for visiting our site, please, PLEASE email me fitchallengeinfo@yahoo.com with ANYTHING you need and I hope to meet you at an event soon! YOU are invited to contact me ANYTIME for a workout and I'll gladly accept any and all invitations! Chances are good I will see you at an event, if so, PLEASE say hello!
​
Sincerely, Robb McCoy
​​​
​​​